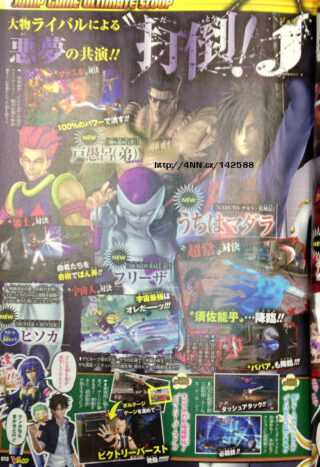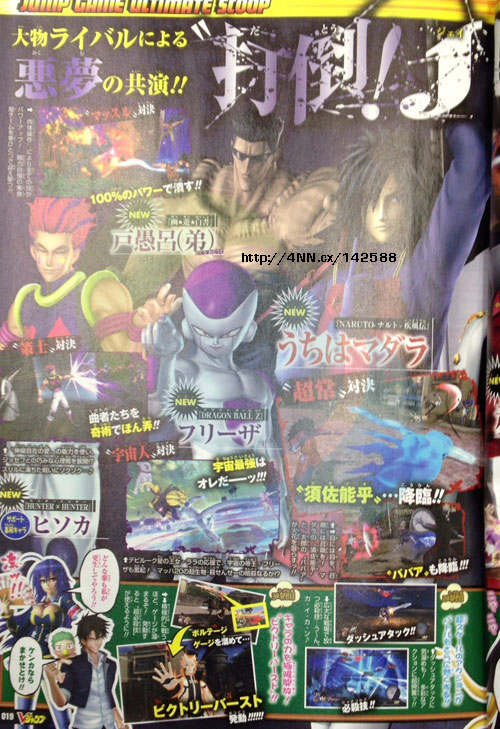 Following up yesterday's Jump reveals, this month's V-Jump magazine reveals three more characters set to appear in J-Stars Victory VS.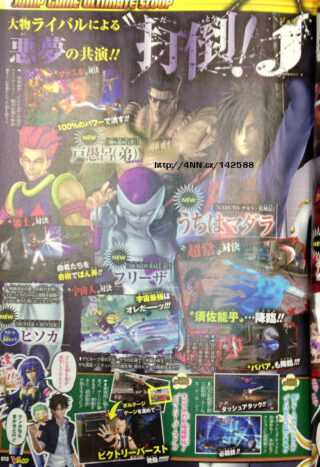 Younger Toguro from YuYu Hakusho and Aizen Sousuke from Bleach will be playable. And Hisoka from Hunter X Hunter is a support character.
J-Stars Victory VS will launch for PlayStation 3 and PS Vita in Japan on March 19.
Thanks, Anime News Network.