Dream Club Gogo Japanese release date set
PlayStation 3 sequel hits Japan on April 3.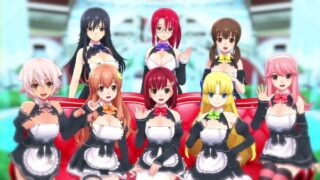 Dream Club Gogo will launch for PlayStation 3 on April 3 in Japan, D3 Publisher announced.
The theme song of the game was also announced to be "Koko he Oideyo! Gogo" from 5th "Dream C Club" All Host Girls.
Watch a new trailer below. View some images at the gallery.