Borderlands 2 PS Vita release date set [Update 2: incorrect]
Action role-playing shooter comes to handheld in March.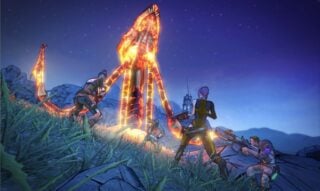 Borderlands 2 will launch for PS Vita on March 18, 2K Games announced.
Update: The tweet that announced the release date has since been deleted. Perhaps 2K let the cat out of the bag a tad too early?
Update 2: Well, it looks like the release date was wrong. 2K Games has apologized.
"We apologise for a tweet about a release date for Borderlands 2 on Vita which was posted in error. The release date mentioned is incorrect."