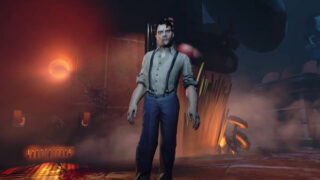 Irrational Games has released the first preview clip of upcoming BioShock Infinite downloadable content 'Burial at Sea: Episode Two.'
Episode Two follows Elizabeth after the dramatic events of the first part, as she continues her journey through Rapture in an effort to rescue Sally. Episode Two will add new areas of Rapture "built almost entirely from scratch" in the BioShock Infinite engine.
Watch the video below.