Ace Combat Infinity global beta begins February 4
Participants to receive an exclusive in-game emblem.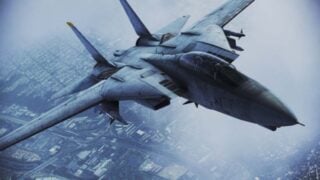 A global open beta (excluding Japan) for Ace Combat Infinity will begin on February 4 and run through February 11, Namco Bandai announced.
The upcoming free-to-play PlayStation 3 download game is due out later this year.
The beta will grant players access to two game modes:
Lone wolves will be immersed in a brand new story exclusively written for Ace Combat Infinity in which they will have to use their pilot skills during perilous solo missions.

For those who prefer to team-up with their friends and to show off their talent as a pilot, aces will form two co-op teams of up to four aircrafts and will compete in incredible air fights in order to inflict the most damage on the NPC enemy forces.
Users who participate in the open beta will receive a unique in-game emblem that can be used in the full game when it launches later this year.
Watch a beta trailer below. View some screenshots at the gallery.