A sequel to The Legend of Heroes: Sen no Kiseki is coming to PlayStation 3 and PS Vita in 2014 as part of the Kiseki series' 10th anniversary, Falcom announced.
The game offers large enhancements in all areas, according to Falcom, including the battle system, event direction, operability, and usability.
Two additional games were also announced. The first is a top-secret "large-scale title" which we'll hear more about later on. For now, we have this artwork.
The second is a social game for smartphones which is still to be titled.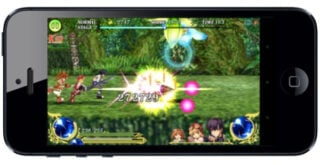 View the first screenshots of The Legend of Heroes: Sen no Kiseki 2 at the gallery.