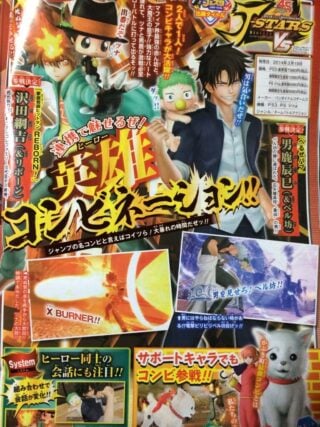 This week's Jump confirms two new characters for J-Stars Victory VS.
New playable characters include Tsuna Sawada (and Reborn) from Katekyou Hitman Reborn! and Tatsumi Oga (and Baby Beel) from Beelzebub.
Meanwhile, Kagura and Sadaharu from Gintama have been added to the game's roster of support characters.
J-Stars Victory VS is due out in Japan on March 19. The game will cost 7,980 yen on PlayStation 3 and 6,980 yen on PS Vita.
Thanks, @kazu4281.