Tales of Symphonia Chronicles collector's edition announced
Only 15,000 copies of limited run version to be produced.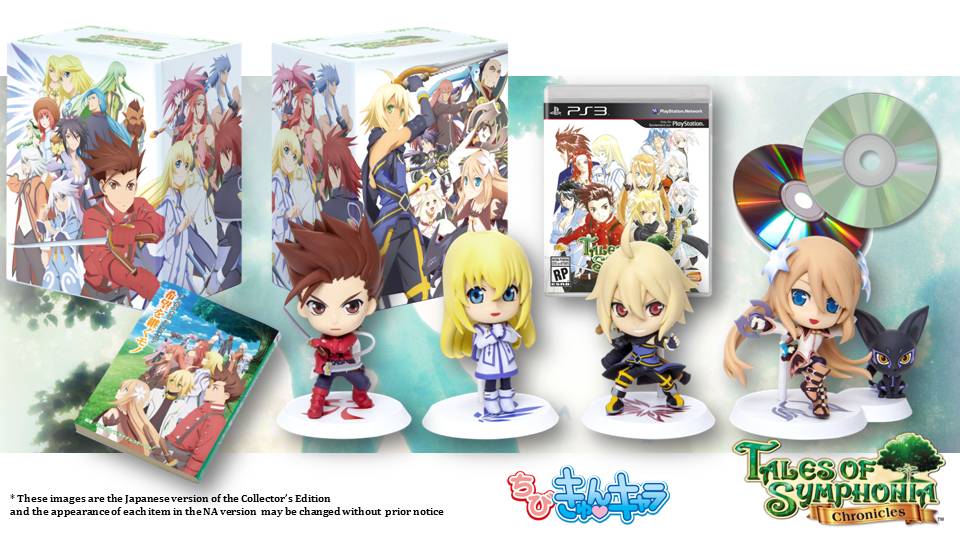 Namco Bandai announced a limited run collector's edition for Tales of Symphonia Chronicles in North America at Comic-Con in New York this weekend.
Only 15,000 copies of the $99.99 collector's edition will be produced. It will include:
A copy of the game
Ufotable-illustrated special packaging
Paperback novel detailing the events between both games
Multi-disc soundtrack CD
Five "Chibi Kyun Chara" figures – Lloyd Irving, Colette Brunel, Emil Castagnier, Marta Lualdi, and Tenebrae
"We are happy to be bringing Tales of Symphonia Chronicles to North American fans in 2014 with a feature-packed Collector's Edition," said Namco Bandai Games America senior VP of sales and marketing Chris Gilbert. "The Tales of Symphonia Collector's Edition is a fantastic offer for Tales of fans looking for something extra special to add to their gaming room."
Tales of Symphonia Chronicles, which includes high-def remasters of Tales of Symphonia and sequel Dawn of the New World, is due out in early 2014.
View a new set of screenshots at the gallery.