Beyond: Two Souls slightly censored in Europe
U.S. version might be slightly cut in "erotic scenes."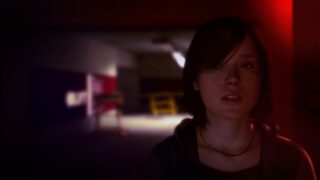 Beyond: Two Souls will be slightly censored in Europe to avoid a PEGI 18 rating, Sony Computer Entertainment Europe product manager Ross Alexander has said.
"For Beyond we wanted to make the game available to as many people as possible, hence applying for a PEGI 16 rating," Alexander said on the PlayStation Blog. "The 5-10 seconds I mention above would have upped our rating to a PEGI 18, so it made perfect sense to make these two VERY minimal changes to get our planned 16 rating.
"I can assure you that this does not affect the game's story at all, and that if you didn't know these scenes had been amended, you wouldn't even notice."
Meanwhile, it appears the game might be censored in the U.S., as well. According to German retailer Spielegrotte, it is "two scenes" that will be slightly cut in the European version, and the U.S. version is reported to be slightly cut in "erotic scenes."
Thanks, NeoGAF.