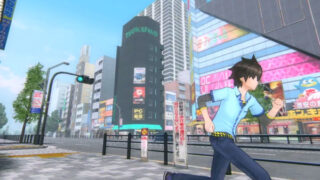 The latest Akiba's Trip 2 video focuses not on a new partner character, but on the game's colorful setting: Akihabara, Tokyo's cultural center for otaku.
Watch the video below. The Magaimono-stripping game is due out for PlayStation 3 and PS Vita in Japan on November 7. Also, there is a bear costume.
Additionally, new screenshots showing real name stores like Karaoke Adores, Tsukumo, Dear Stage, Sutadonya, and Go Go Curry can be seen at the gallery.