Ranko Tsukigime's Longest Day second trailer
Crazy colorful side-scroller hits Japan in mid-January.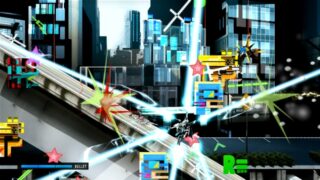 Namco Bandai has released the second trailer for Ranko Tsukigime's Longest Day.
The upcoming PlayStation 3 game—the fifth part to the Short Peace movie project and developed by Tokyo Jungle studio Crispy's with character design by Yuusuke Kozaki and scenario by Grasshopper Manufacture boss Goichi Suda—was recently dated for January 16 in Japan.
Watch the trailer below.
https://www.youtube.com/watch?v=4kRCEdO3ZIs