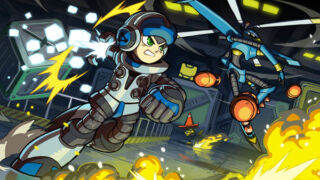 Mighty No. 9, the spiritual successor to Mega Man from series creator Keiji Inafune, has passed its $2,200,000 console stretch goal on Kickstarter.
The game is now coming to PlayStation 3, Xbox 360, and Wii U in addition to the previously announced PC, Mac, and Linux.
If it reaches $3,300,000 in funding, the game will also come to PlayStation 4 and Xbox One. The Kickstarter still has 14 days remaining.
(Artwork by Ismon.)