Earth Defense Force, Dream Club announced for PlayStation 4
Host girls coming to next-gen in Host Girls on Stage.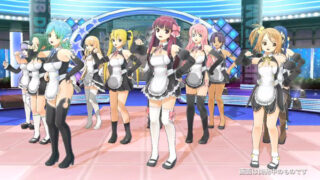 D3 Publisher announced new Earth Defense Force and Dream Club titles for PlayStation 4 at SCEJA Press Conference 2013 today.
The new Earth Defense Force game has yet to be named. The Dream Club sequel will be called Dream Club: Host Girls on Stage and launch day and date with PlayStation 4 in Japan on February 22, 2014 as a download-only title.
Watch the debut teaser for Dream Club below.