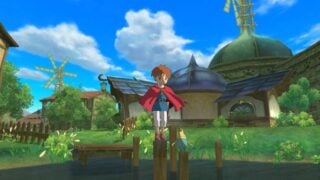 Level-5 announced sales figures for its leading franchises during its Level-5 Vision press conference in Shinagawa today. 
We've rounded up the numbers in bullet form below.
Guild series – 400,000 downloads sold worldwide.
Ni no Kuni (PS3 and DS) – 1,400,000 copies sold worldwide. Game Data Museum shows 119,601 total PlayStation 3 sales and 569,443 DS sales in Japan, totaling at 689,044 Japanese sales, which would mean approximately 710,956 copies of the PlayStation 3 version were sold outside Japan.
Professor Layton series – 15,000,000 copies sold worldwide.
Inazuma Eleven series – 6,500,000 copies sold worldwide.
Within the franchises above, Level-5 is currently developing a new Professor Layton, called Layton 7, and an Inazuma Eleven game, Inazuma Eleven GO Galaxy.