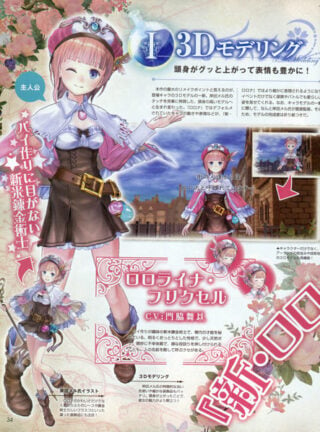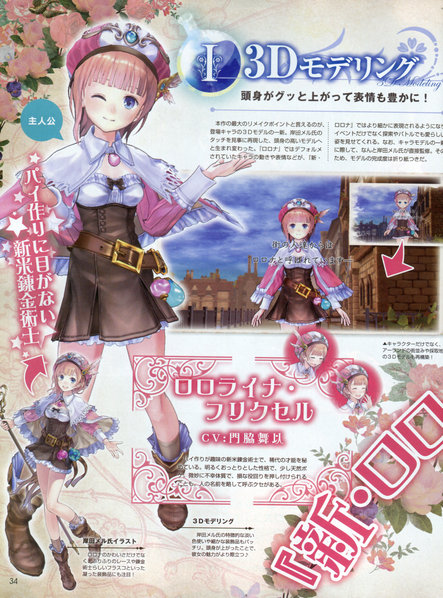 Gust is remaking Atelier Rorona: The Alchemist of Arland for PlayStation 3 and PS Vita as New Atelier Rorona: The Origin Story of the Alchemist of Arland, this week's Dengeki PlayStation reveals.
Due out in Japan this November, the game has remade character models with realistic proportions, but still remains faithful to the original illustrations. There will be new events, an extended time limit, item cultivation (Rorona will have a garden outside her house), time capsule (exchange items across time, and the item inside transforms), and new party characters and costumes. Save data can be shared between the PlayStation 3 and PS Vita versions, and there will be trophies, too.
If you have save data for Atelier Totori Plus and Atelier Meruru Plus, you will get some sort of bonus. But if you have Atelier Ayesha and Atelier Escha & Logy save data, you'll have something to look forward to on both PlayStation 3 and PS Vita.
The PlayStation 3 limited edition will include a crystal paperweight and controller sticker. The PS Vita limited edition will include a mini crystal paperweight and skin sticker. First-run bonuses for both include an in-game swimsuit costume.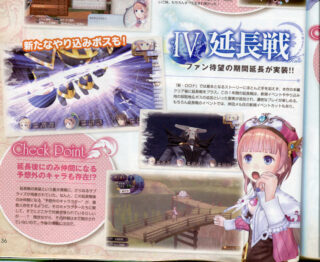 Thanks, Re: Gigen.