Beyond: Two Souls has multiplayer, touchscreen mode
Control Jodi and Aiden using your touchscreen device.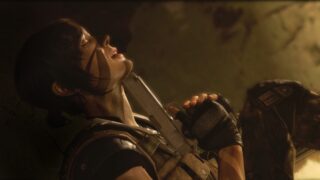 Beyond: Two Souls will have a two-player co-op multiplayer mode where one person controls main character Jodi Holmes and the other controls Aiden, the entity tethered to her existence, Quantic Dream revealed at Gamescom.
According to studio boss David Cage, players will pass control between Jodi and Aiden, on a single screen, by pressing triangle.
Quantic also revealed Beyond Touch, a free smartphone app that loads up a blank screen and lets you control Jodi and Aiden by sliding your finger around the touchscreen. When the app is in use, the game automatically switches to easy mode. According to Cage, the app is meant for casual players.
Thanks, Joystiq.