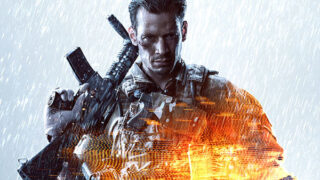 Electronic Arts and DICE have announced Battlefield 4 Premium, a $50 membership program for fans that provides new add-ons "all year long." This includes two weeks early access to five themed expansion packs, and more.
Here's the full set of content:
Battlefield 4 'Second Assault' — Includes four fan-favorite Battlefield 3 maps now re-imagined with the power of Frostbite 3. Available first on Xbox One.
Battlefield 4 'China Rising' — Players fight for dominance across the vast and majestic Chinese mainland. Available December 2013.
Battlefield 4 'Naval Strike' — Experience dynamic ocean combat as the Chinese armada takes the fight to the sea. Available Spring 2014.
Battlefield 4 'Dragon's Teeth' — The US strikes back engaging in all-out urban warfare. Available Summer 2014.
Battlefield 4 'Final Stand' — Bring the war to its epic conclusion. Available Summer 2014.
Two-weeks early access to all expansion packs for that competitive edge
Unique personalization options including camos, paints, emblems, dogtags and more
Priority position in server queues
New content every week
12 bonus Battlefield 4 Battlepacks
Transfer Battlefield 4 Premium membership from Xbox 360 to Xbox One and PlayStation 3 to PlayStation 4.
DICE also announced a three-day multiplayer beta for the game will begin across PlayStation 3, Xbox 360, and PC in early October, exclusively for Battlefield 3 Premium owners, those that pre-ordered Battlefield 4 Digital Deluxe, and owners of the Medal of Honor Warfighter Digital Deluxe and Limited Editions.
An open beta will follow, and feature the Siege of Shanghai map on Conquest mode.
Battlefield 4 will launch for PlayStation 3, Xbox 360, and PC on October 29, and for PlayStation 4 and Xbox one when they launch.
Watch a new set of trailers below. View some new screenshots at the gallery.
Battlefield 4 Premium Trailer
https://www.youtube.com/watch?v=ruDXAVnjzes
"Paracel Storm" Multiplayer Trailer
Levolution Trailer
https://www.youtube.com/watch?v=-5rJm8mQMqI