Tales of Symphonia Chronicles announced for PS3
Coming to Japan later this year, west in early 2014.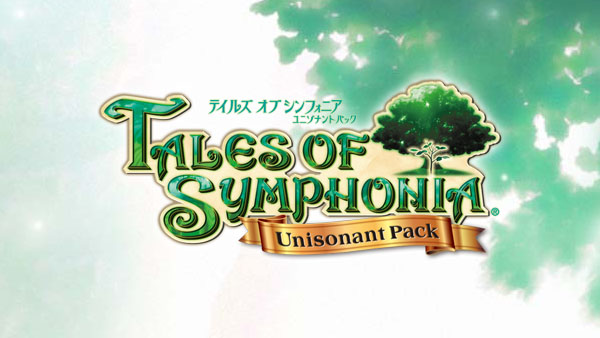 Namco Bandai has announced Tales of Symphonia Chronicles (known as Tales of Symphonia: Unisonant Pack in Japan) for PlayStation 3 at Tales of Festival in Japan.
The game, a compilation launching in celebration of the Symphonia series' 10th anniversary, includes high-definition remasters of Tales of Symphonia and Tales of Symphonia: Dawn of the New World.
Added content includes newly-illustrated cut-ins for Mystic Artes and series' character clothing for all of Symphonia's party characters (shown below). New arranges of theme songs "Starry Heavens," "Soshite Boku ni Dekuru Koto," and "Ninin Sankyaku" will be also be featured. The Japanese package art (shown above) is drawn by Kousuke Fujishima.
First-run bonuses for the Japanese version include a Ufotable-illustrated "10th Anniversary Greeting Card," which contains a serial code to download a video greeting message from Lloyd and Emil voice actors Katsuyuki Konishi and Hiru Shimono, a PlayStation 3 custom theme, and Tales of social content.
Lalabit Market and Famitsu DX Pack limited editions are also being planned.
The Lalabit Market edition, for 9,980 yen, includes five "Chibi Kyun Chara" figures of Lloyd Irving, Colette Brunel, Emil Castagnier, Marta Lualdi, and Tenebrae, an original novel called "Kibou wo Tsugu Mono," and a Ufotable-illustrated special box.
The Famitsu DX Pack, for 7,980 yen, includes includes four special visual clear posters, three of which are illustrated by Ufotable.
Tales of Symphonia Chronicles will launch in Japan on October 10 for 6,980 yen, and in the Americas, Europe, and Australasia in early 2014. Watch the Japanese and western announcement videos below. Visit the official Japanese website here.
Japanese Announcement Video and Trailer
https://www.youtube.com/watch?v=uIawNinP-Q4
Western Announcement Video