Square Enix Japan trademarks Final Fantasy Agito
Plus other trademarks from Namco Bandai and Konami.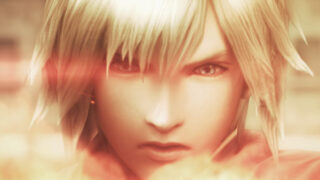 The latest set of Japanese trademarks come from Namco Bandai, Konami, and Square Enix. There aren't many of interest, except for one from Square Enix. The publisher trademarked Final Fantasy Agito. Final Fantasy Agito XIII was the original name of the Japan-only PSP game Final Fantasy Type-0. The name was changed in January 2011, so it's interesting that they're trademarking it again after all this time.
Find the full list of trademarks below.
Namco Bandai
Unlimited World (2013-28857) – The subtitle to the One Piece: Unlimited World series.
Bravoman (2013-29490) – A comical action platform game released by Namco Bandai in 1988.
Super-Unequaled Hero of Excellence! (2013-29491) – The subtitle to Bravoman: Super-Unequaled Hero of Excellence!, an animated TV series coming in 2013.
Konami
Living Manager (2013-30852) – The subtitle to Professional Baseball Spirits: Living Manager.
Square Enix
Monster Parade (2013-30907)
Saikyou Guardian Cross (2013-30910) – Literally Strongest Guardian Cross. Likely a new version of Square Enix's mobile game Guardian Cross.
Military Tune (2013-30917) – Music-related.
Final Fantasy Agito (2013-30930)
Thanks, [email protected].