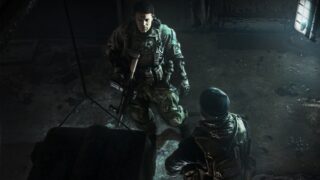 Electronic Arts has confirmed Battlefield 4, previously announced for PlayStation 3, Xbox 360, and PC, for PlayStation 4 and Xbox One this holiday.
Additionally, it revealed the current-gen versions will launch on October 29.
Pre-orders for Battlefield 4 will include the 'China Rising' premium digital expansion pack, where players fight for dominance across the "vast and mejstic" Chinese mainland in four "massive" multiplayer maps using new and equipment.
EA will premiere Battlefield 4's multiplayer component with a live demo at its E3 press conference on Monday, June 10 at 1 p.m. PST / 4 p.m. EST. Stay tuned.
View three new screenshots at the gallery.