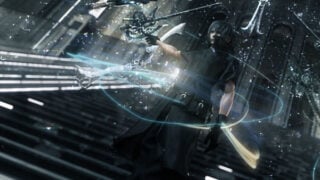 Final Fantasy Versus XIII, oft-rumored to have made the jump from PlayStation 3 to PlayStation 4 (and with a Final Fantasy XV name change, at that), will be available on both platforms, according to a Gameblog.fr source "close to Square Enix." 
According to the site, the shift occurred in 2011, and Sony assisted with the money aspect of the PlayStation 4 port, which echoes a previous rumor.
"Our source confirmed that Sony reportedly helped the transition, financially, with the PS4 port," said the site. "The price for such exclusivity? Difficult to judge."
Versus XIII director Tetsuya Nomura recently said the date to reveal new information on the game has been set. It was last shown in January 2011.
Square Enix will discuss the game at this year's E3,  according to the rumor, where the publisher has already said it will unveil a new Final Fantasy for PlayStation 4.
Thanks, NeoGAF.