Professor Layton and the Azran Legacy coming west in 2014
Final Hershel Layton game to include over 500 puzzles.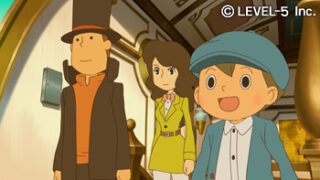 Nintendo is bringing the latest Professor Layton game (and the last Hershel Layton game) to North America and Europe in 2014.
Professor Layton and the Azran Legacy, launched in Japan last month, begins when Hershel Layton receives a letter from a Dr. Simon claiming to have discovered a living mummy, which leads him and his team to the snow city of Sunora. From there, the group discovers a young girl encased in ice, and after releasing her, embark on a journey to solve the mysteries of ancient civilizations.
The game will feature over 500 puzzles.