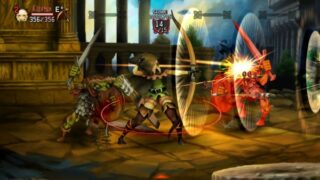 The latest Dragon's Crown video and screenshot update introduces the Elf, an athletic and nimble race who are masters of the bow and arrow.
Previous updates have introduced us to the Fighter, Sorceress, and Dwarf.
The Atlus-published, VanillaWare-developed action RPG is due out for PlayStation 3 and PS Vita on August 6 in North America.
Watch the video below. View the screenshots at the gallery.