Beyond: Two Souls 'Breathe Me' trailer
Latest trailer debuts at Tribeca Film Festival.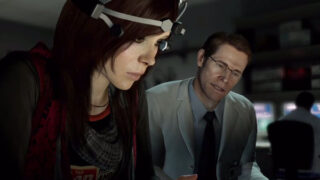 Sony debuted a new trailer for Quantic Dream's Beyond: Two Souls at the Tribeca Film Festival in New York City tonight.
The PlayStation 3 exclusive, starring Ellen Page as Jodie, a girl born with a connection to a mysterious entity with incredible powers, is due out on October 8.
Watch the trailer below.