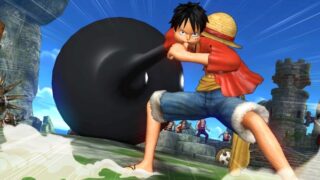 One Piece: Pirate Warriors 2 pre-orders in Japan have already exceeded 500,000, Namco Bandai president and representative director Satoshi Oshita confirmed during a presentation for the game today.
The first game, launched in March last year, shipped 1.2 million units worldwide. It sold a total of 826,000 in Japan, according to Game Data Museum. The sequel is due out for PlayStation 3 and PS Vita on March 20 in Japan, and for PlayStation 3 this summer in North America and Europe.
A demo is scheduled to launch in Japan later this week.
Thanks, Game Jouhou.