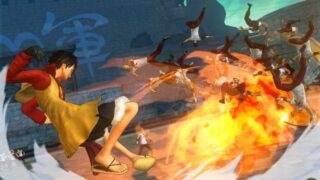 Namco Bandai released the second round of One Piece: Pirate Warriors 2 download content in Japan today, including three One Piece Film Z costumes.
The content includes:
One Piece Film Z Clothes (full set for 1,000 yen)
Luffy (without coat) (350 yen)
Zoro (350 yen)
Sanji (350 yen)
Additionally, a samurai costume for Luffy has been released free of charge.
Screenshots of each Film Z outfit can be seen at the gallery.