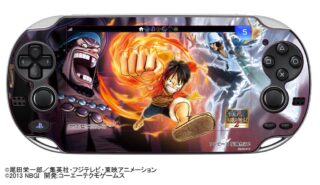 A playable demo for One Piece: Pirate Warriors 2 will go live on the Japanese PlayStation Store for PlayStation 3 this Thursday, March 7, Namco Bandai has announced.
You'll be able to test out Luffy and Trafalgar Law in Skypiea. Offline two-player co-op play will also be available.
Users who download the demo before March 20 will get an original custom theme (above) for PlayStation 3 featuring Luffy, Law, and Smoker.
Additionally, Namco Bandai has announced it will give away a PS Vita protective film (with matching wallpaper) in limited quantities to all PS Vita copies of the game purchased together with a PlayStation Vita system.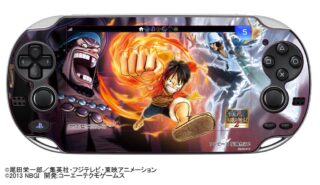 Thanks, Game Jouhou.