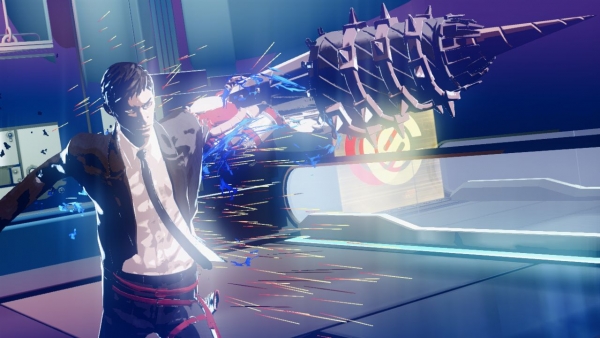 Killer is Dead director Goichi Suda recently answered some burning (okay, not exactly) questions at the Taipei Game Show.
Asked about a potential PlayStation Vita port of Killer is Dead, Suda told Inside Games that "it is currently undecided."
On PlayStation Move support, he said the same. Turning his head to his public relations people, he said, "that is also undecided, right?"
Quizzed on multiplayer support, Suda said to expect an announcement at some point in the future.
Finally, regarding download content, Suda said they currently at the point where they'd appreciate you looking forward to it.
Killer is Dead will launch for PlayStation 3 and Xbox 360 this summer.