Mugen Souls Z Japanese release date set
Plus, Dengeki reveals the new "Chameleon System."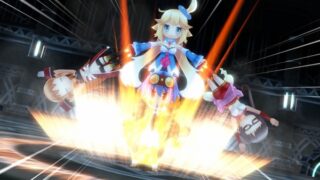 Mugen Souls Z, Compile Heart's upcoming PlayStation 3 sequel to last year's Mugen Souls, will launch in Japan on April 25, this week's Dengeki PlayStation reveals.
The magazine also has details on a new "Chameleon System," which allows players to change the color of their character's swimsuit during a massage. To skin color, for example.
Thanks, Game Nyarth.