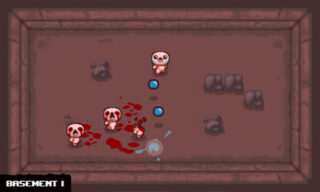 The Binding of Issac creator Edmund McMillen is asking for your feedback on the upcoming 16-bit remake, The Binding of Issac: Rebirth, for PlayStation 3, PS Vita, and PC.
The boss-man has posted a series of mock-up images on his blog, which he specifies "aren't real in the slightest," to show fans how the game would look in its new, retro style.
After you've viewed the images, McMillen asks that you fill out this survey to help decide the game's direction.
The Binding of Issac: Rebirth will launch next year.