Tales of Xillia 2 fourth trailer, TGS stage details
See Ufotable's animated cutscenes, Julius' transformation.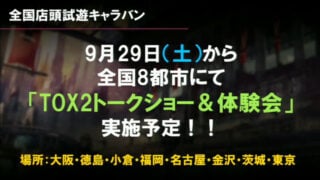 Namco Bandai shared a new trailer and details for Tales of Xillia 2 during its "Yapparai Tales of Special Stage" event at the Tokyo Game Show today.
Trailer
The trailer, attached at the bottom of this section (via Famitsu), shows:
Tales of Xillia 2's anime cutscenes.
Ludger's brother Julius' Corpse Shell transformation in a heated battle with Ludger's transformation.
Julius appears to be a wanted criminal.
A possible, fatal shooting of Elle's father.
A new arte for Ludger, "Assault Dance."
A new theme song, "Song 4 U," by Ayumi Hamasaki.
(Note: Ludger's silence is reportedly due to editing in his voice work. He has lines.)
Costumes
Download costumes purchased for Tales of Xillia 1 can be used in Tales of Xillia 2. Some of the costumes, such as the first-run bonus Yuri and Asbel costumes for Jude and Milla, can be used across both games.
Unfortunately, Elle will not be able to wear additional costumes.
A costume collaboration with Puella Magi Madoka Magica for the game's female characters was also announced.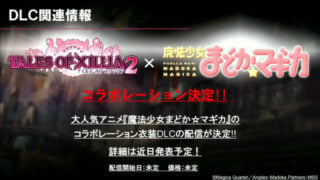 Alvin Episode
Footage of Alvin's character episode was shown. Here are some screen captures:
And here's the actual footage:
Promotional Stuff
A Tales of Xillia 2-branded PlayStation Network points card will be released on October 18 in Japan. It will cost 3,000 yen.
The packaging for the "DualShock 3 Tales of Xillia 2 X Edition" was shown. It will launch on November 1 for 12,980 yen.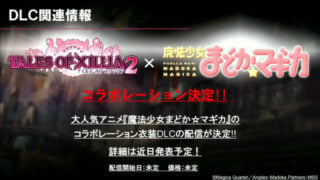 A "TOX2 Talk Show & Personal Experience Meeting" tour will begin on September 29, and move throughout eight cities.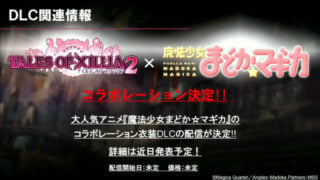 A Tales of Xillia 2 special talk event will be given at Machi Asobi on October 6.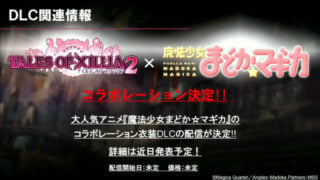 A Tales of Xillia bridge story will be published in the December issue of Tales of Magazine, which hits newsstands on October 27. And a Tales of Xillia 2 comic will be published in the December issue of Dengeki Maoh, which also hits newsstands on October 27.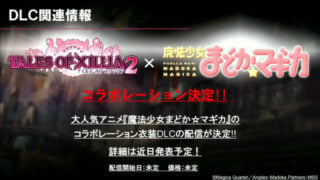 Tales of Xillia 2 will launch for PlayStation 3 in Japan on November 1.