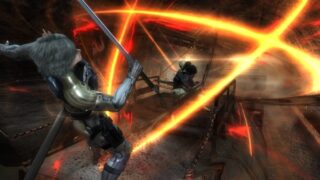 The Japanese Xbox 360 version of Metal Gear Rising: Revengeance is no longer in production, Konami has announced.
This is due to "various reasons," according to the publisher, however, specifics were not detailed. It sincerely apologized for Japanese consumers expecting the Xbox 360 version.
The game will still move forward with its PlayStation 3 release. It will launch in Japan on February 21.