Kingdom Hearts HD 1.5 Remix TGS trailer
Sora, Kairi, and Riku's first adventure relived.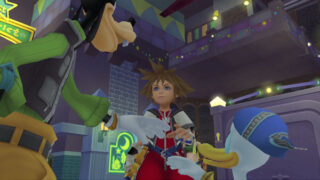 Square Enix has updated the official website for Kingdom Hearts HD 1.5 Remix with the game's debut trailer.
The collection, announced at the Tokyo Game Show this weekend, includes high-definition versions of Kingdom Hearts: Final Mix and Kingdom Hearts Re: Chain of Memories, as well as HD cutscenes from Kingdom Hearts 358/2 Days. It's due for PlayStation 3 in 2013.
Watch the trailer below. Or, you can download it yourself here (right click, save as).