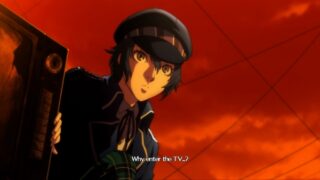 Atlus launched Persona 4 Arena, its Arc System Works-developed fighting game spin-off of the Persona role-playing game series, in North America today.
Persona 4 Arena debuted in Japan late last month, and has already grown to become one of the country's best-selling fighting games of all time. The game features a roster of 13 characters from Persona 4 and Persona 3, a host of gameplay modes, including a 30-hour story mode, and additional content to unlock through in-game challenges (or, if you're lazy, you can purchase them through download content).
"The game's tremendous momentum aside, we still have every intention of remaining committed to Persona 4 Arena and the fighting game community beyond the title's launch window," said Atlus PR manager Aram Jabbari. "Today, a new challenger appears in the fighting genre, one we believe is poised to Galactic Punt the competition."
Atlus also reassured Xbox 360 owners that it is aware of lag issues in the game's network mode, and that a patch is in "rapid development." It will be released "as soon as possible."
A huge batch of new screenshots, showcasing the game's story mode, and characters Kanji, Akihiko, Aigis, Teddie, Mitsuru, Elizabeth, Labrys, and Shadow Labyrs, can be seen at the gallery.