Tales of Xillia 2 debut commercial
Featuring Julius, Ludger, and Elle.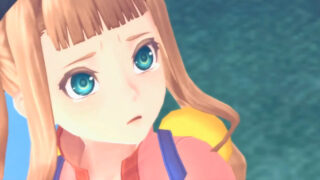 Namco Bandai has gone live with the first commercial for Tales of Xillia 2. It is currently a Tales Channel Plus exclusive, but we've ripped for easy viewing. (Update: we have replaced our upload with Namco Bandai's official, high-definition upload.) Watch it below.
https://www.youtube.com/watch?v=HbyPMnxyYMU