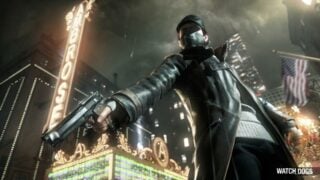 Ubisoft has lifted the lid on a new project in development at Ubisoft Montreal, the team behind Assassin's Creed, for the past two years. Described as a "ground-breaking new intellectual property," Watch Dogs is an open-world action–adventure game in development for PlayStation 3, Xbox 360, and PC.
Watch Dogs follows the story of Aiden Pearce, "a new class of antihero" who is able to hack into any connected system, whether it's "triggering a 30-car pileup by manipulating traffic-lights to trap an enemy during a downtown shootout or tapping into the city's omnipresent security cameras to access anyone's personal information." Pearce is able to control "almost every element of the world" around him.
"Watch Dogs goes beyond the limits of today's open-world games by giving players the ability to control an entire city," said Jonathan Morin, creative director, Ubisoft. "In Watch Dogs, anything connected to the city's Central Operating System becomes a weapon. By pushing the boundaries, we can provide players with action and access to information on a scale that's never been seen in a video game before."
A release date was not announced. Watch the introduction trailer and gameplay walkthrough below. You don't want to miss it. It's mighty impressive. (Stole the show for me!) Alternatively, view a set of screenshots at the gallery.
Introduction Trailer
Gameplay Walkthrough