The Last of Us will have multiplayer
But not main campaign co-op, says Druckmann.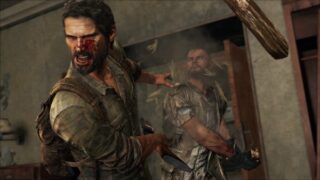 The Last of Us will have some form of online multiplayer, creative director Neil Druckmann has confirmed.
"We are supporting multiplayer with The Last of Us," Druckmann told Examiner. "We're not ready to talk about the details of how multiplayer will be implemented, however we can say that it is not co-op within the main campaign."
Previously, it's been confirmed that The Last of Us would see subtle changes depending on how it's played. Asked if it meant multiple endings, Druckmann affirmed a single storyline.
"We have a defined narrative arc we want to tell with The Last of Us – there is only one ending to the story and the game. At the end of the day, we are creating a video game and we've made sure that there are plenty of choices for the player to make either in combat or exploring the environment. In fact, with supplies being so scarce, it's important that you take the time to explore and scavenge for anything that may aid you in the future."
The Last of Us will launch for PlayStation 3 in 2013.