Beyond: 25-minutes of E3 footage
Gameplay: train, woods, wolf, and more.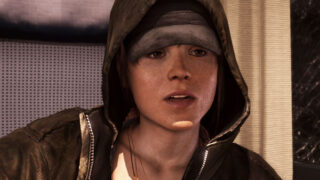 A 25-minute gameplay video of Quantic Dream's newly announced Beyond: Two Souls has surfaced online.
The video was recorded and posted by French games site Gamekyo.
The game stars Ellen Page as a girl named Jodie Holmes, gifted with supernatural power, and on the run across the globe. Watch the lengthy clip below.
https://www.youtube.com/watch?v=UHYUL_gA7pw