Next Tales of teaser commercial
Formal reveal at the Tales of Festival on June 2.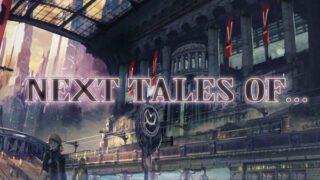 As promised, Namco Bandai debuted a teaser commercial for its next Tales game on tonight's episode Hey! Hey! Hey! on Fuji TV. It provides a runthrough of the most notable mothership Tales series releases – including Tales of Phantasia, Tales of Destiny, Tales of Symphonia, Tales of the Abyss, Tales of Vesperia, Tales of Graces, and Tales of Xillia – ultimately leading into Next Tales of. Watch it below.
The game's countdown site was also updated. The background of the page now shows the same artwork featured in the clip, and includes the text: "What we need is 'choice.' A 'choice' on which everything we have – our lives, our world – hinges."
A formal reveal is planned for Tales of Festival on June 2.