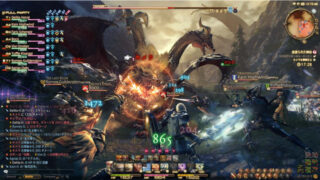 Version 2.0 of Square Enix MMORPG Final Fantasy XIV will not be present at this year's E3, producer Naoki Yoshida has announced.
The update was originally intended to be a centerpiece for Square Enix at the show, where a brand new trailer was set to debut, but it's decided to instead "keep it under wraps for now."
"The devs, Visual Works, Sound, PR—everyone did their part and the trailer itself was completed and ready for release at E3," said Yoshida. "But during our most recent global PR planning meeting, we came to the conclusion that the most effective way to introduce version 2.0 to the world would be with a flood of new material rather than just a trickle."
He continued: "In order to make version 2.0 a success, we need to appeal to not only our current players (naturally!), but also as many new players as possible, including PS3 owners. I really am sorry for the changes to the roadmap, but I really hope you understand that they were made with appealing to as many of you as possible in mind. We want to place the highest priority on keeping the 2.0 development schedule on track and on time, and prepare a large-scale promotional campaign filled with mind-blowing stuff!"
Final Fantasy XIV version 2.0 is slated for launch in late 2012 / early 2013, and will coincide with the release of the PlayStation 3 version.