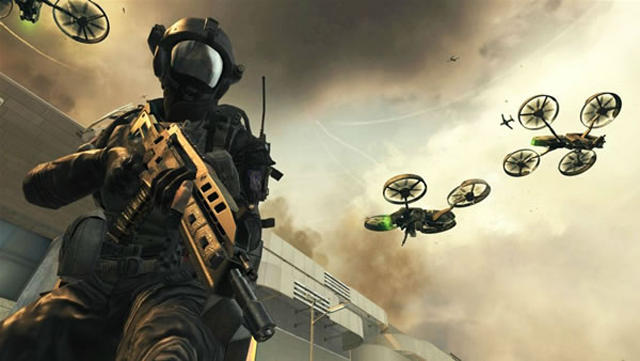 Activision went live with the official UK website for Call of Duty: Black Ops II hours before its NBA Playoffs reveal tonight. The site confirms a November 13 release date and futuristic setting for the title.
"Call of Duty: Black Ops II propels players into a near future, 21st Century Cold War, where technology and weapons have converged to create a new generation of warfare," reads the site.
The site's pre-order page shows off the game's final box art. Earlier this morning, four screenshots could be found on the site. They've since been removed, but not before the internet was able to grab them. You can find them all in this post. Visiting the videos page will let you see the thumbnail for the trailer, but you won't be able to play it. It should be available after its official reveal tonight.