Nomura: New Kingdom Hearts announcement soon
Kingdom Hearts 3D director does his thing.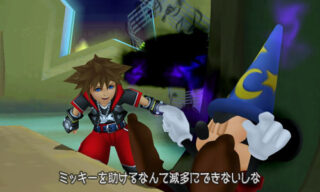 Square Enix just launched Kingdom Hearts 3D in Japan last month, but it's already planning a new Kingdom Hearts announcement for the near future.
An interview with game director Tetsuya Nomura in the newly released Kingdom Hearts 3D: Dream Drop Distance Ultimania book reveals the team has already begun making movements on the next game in the series, and should be able to make an announcement some time soon.
Whatever it is, it's not Kingdom Hearts: Birth by Sleep 2. Nomura confirmed "there are currently no plans" for a sequel, nor are there plans for a Final Mix of Kingdom Hearts 3D.
Thanks, FF-Reunion.