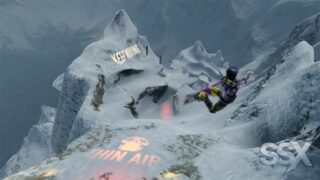 An SSX demo will be released for Xbox 360 and PlayStation 3 on February 21, and for PlayStation 3 in Europe on February 22, creative director Todd Batty has said on The Ubercast.
The demo features four events, a skydiving lesson, and two tutorials. Zoe is the only playable character, though Mac can be unlocked by referring a friend.
The full game is due on February 28 in North America and March 2 in Europe.
Thanks, CVG.