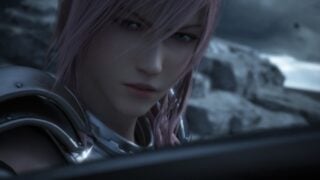 Final Fantasy XIII-2 may not be the end of the Final Fantasy XIII saga. Square Enix registered a domain name this Wednesday, September 7 for a potential Final Fantasy XIII-3.
Square registered FinalFantasyXIII-3.com through their regular domain service, Corporation Service Company, whom they also used to register the domains HeroesOfRuin.com and DeusEx.com.
Additionally, on August 30, Square Enix refiled the trademark for Final Fantasy Versus XIII, which might indicate its name remaining unchanged despite its long development time and loss of consumer attention (for now). Final Fantasy Type-0, out October in Japan, was once called Final Fantasy Agito XIII. Square Enix announced its current name during a press conference in January this year.
Thanks, Nova Crystallis 1, 2.