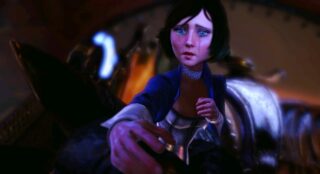 Irrational Games will host a BioShock Infinite panel at the Penny Arcade Expo in Seattle at the end of the month. Irrational creative director Ken Levne, Booker DeWitt voice actor Troy Baker, and Elizabeth voice actress Courtnee Draper, along with moderator Adam Sessler (from G4) will discuss the evolution of Elizabeth and Booker as characters, and how their relationship in-game impacts the player experience.
The panel will be held on Saturday, August 27 from 2 to 3pm at the Unicorn Theatre. G4TV.com will stream the panel.
Irrational released four new screenshots with the announcement. View them at the gallery.