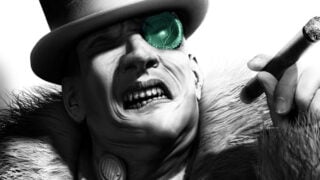 Villains are aplenty in Batman: Arkham City. We've seen The Joker, Harley Quinn, Two-Face, Hugo Strange, and The Riddler. Now, we meet Penguin. Continuing his shady business within Arkham City, he adds to the corruption already in order in the criminal-intoxicated city.
Watch his trailer below:
A high-resolution version of Penguin's artwork can be seen at the gallery.