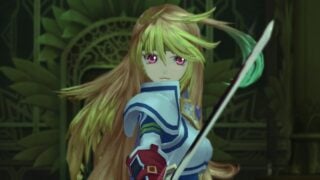 Our last "Famitsu's Most Wanted" update back in April saw Dragon Quest X finally triumph over Tales of Xillia after countless weeks of the Namco Bandai RPG taking the top spot. This week, Tales of Xillia returns as most wanted. And since we haven't done any updates for the past few weeks, we've included each game on the list's position last week and the week before it.
The first number after the game title and platform is last week's position, and the next second number (following the slash) is the prior week's position.
Check out the list in full below.
1. Tales of Xillia (PS3) – 1/1
2. Dragon Quest X (Wii) – 3/3
3. Final Fantasy Type-0 (PSP) – 2/2
4. Dark Souls (PS3) – 13/12
5. Photo Kano (PSP) – 4/5
6. Final Fantasy XIII-2 (PS3) – 7/9
7. Dragon's Dogma (PS3) – 10/10
8. Mario Kart 3DS (3DS) – 6/8
9. 2nd Super Robot Wars OG (PS3) – 5/6
10. Metal Gear Solid: Rising (PS3) – 8/11
11. Final Fantasy Versus XIII (PS3) – 9/7
12. The Legend of Zelda: The Skyward Sword (Wii) – 16/25
13. Resident Evil: Operation Raccoon City (PS3) – 20/21
14. The Last Remnant (PS3) – 21/22
15. Queens Gate: Spiral Chaos (PSP) – 17/18
16. The Last Guardian (PS3) – 14/13
17. Tales of the Abyss (3DS) – 12/15
18. Armored Core V (PS3) – 26/20
19. Over My Dead Body (PSP) – 29/14
20. Dragon Quest I, II, III (Wii) – 19/17
21. Grand Knights History (PSP) – 23/27
22. New Love Plus (3DS) – 25/28
23. The Legend of Heroes: Zero no Kiseki (PSP) – 22/19
24. Devil Survivor 2 (DS) – 11/24
25. To Heart 2: Dungeon Travellers (PSP) – 27/30
26. Monster Hunter Diary: Poka Poka Airu G (PSP) – NA/29
27. Ragnarok: Imperial Princess of Light and Darkness (PSP) – NA/NA
28. Monster Hunter Portable 3rd HD Ver. (PS3) – 28/NA
29. Animal Crossing 3DS (3DS) – NA/23
30. Uncharted 3: Drake's Deception (PS3) – 24/NA