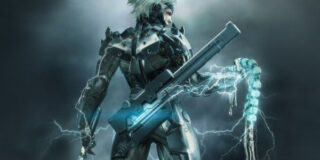 Konami will hold its own press conference surrounding E3, this year, but unlike last year's, this one will be held much ahead of the main event.
"The annual E3 show is the world's marquee video game conference and trade show event that draws a critical mass of gaming enthusiasts from all over the globe," said Konami president Shinji Hirano. "This year, we want to build buzz ahead of E3 by hosting our own pre-E3 show that will tie the viewing party attendees from each city with online viewers through Flickr, Twitter and Facebook."
Last year, their E3 press conference was streamed live through their website.
The event will happen on June 2 in Los Angeles, San Francisco, Mexico City, Sao Paulo and Toronto. A select number of game journalists and fans will be invited. Konami will show off new game trailers, demos, and more. Even better, they lift a good load off the treacherous E3 work-lot.
Let's hope the presser tops last year's. It's going to be hard.