Certain Affinity announces Crimson Alliance [Update]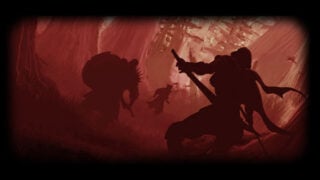 Certain Affinity, developers of the Halo: Reach 'Defiant' map pack, Call of Duty: Black Ops and World at War, have announced Crimson Alliance this morning.
Crimson Alliance is an action RPG ridden of "tedious backpack rummaging, and boring dialog," according to its Facebook page. It lists the game for a "Summer 2011" release.
According to Certain Affinity, the game will receive an official unveiling tonight at the Rooster Teeth fan event in Austin, Texas. The game will also be at E3, offering a hands-on demo.
No platforms have been announced, yet, but we expect that information to come out tonight.
Thanks, NeoGAF.
Update: The game is "Xbox 360 exclusive," it's been confirmed. No other details, quite yet, however.