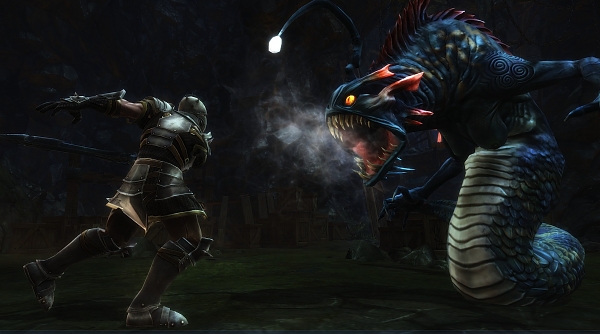 EA and 38 Studios have lifted the lid on 38 Studios' Kingdoms of Amalur: Reckoning. Unveiled last year, the first gameplay demo was shown to members of the press at EA's Game Developers Conference showcase last week.
VG247 has a new interview and preview with general manager Sean Dunn, who talks about the game's "fighting game-like" combat system, its "really big" open world that allows you to go "just about anywehere", its lack of auto-scaling, and the company's "bring it on" attitude towards The Elder Scrolls V: Skyrim. It's a good read; we suggest you give it a skim, at least.
Also included in today's embargo lift, new screenshots! Check out the screenshots at the gallery.
Stay tuned. We're scheduled to see the game at PAX East in Boston, this weekend. We'll have a full report on that when it happens.